We specialise in taking the consultative approach with every charity we work with. We know not all charities are the same, that you have different goals, supporter networks, pojects and passions. This is why we'd rather talk to you direct, so we can understand your objectives and translate them into the most successful challenge event you've ever run. An outline of our process is below but if you'd rather cut to the chase, give us a call.
OWNERSHIP
The great thing about doing a bespoke event is that you have ownership over it; the actual product that you choose, the financial forecasting and the marketing surrounding it. For example, you may choose an event that is relevant to your charity (it may start or finish at your hospice, HQ, or take a route which visits an overseas project) so the objective of the challenge really resonates with your supporters and the purpose for sponsorship is clear.
With a bespoke charity fundraising event, you have control over your own challenge marketing and branding – you can shout to the roof tops about how much fundraising money your event will raise, exactly where this money will be spent and the social impact it will have.
With our team handling the end to end organisation of the trip, you can spend your time building up relationships with your supporters, guiding them through the journey between sign up and challenge departure (from handwritten good luck notes to twitter conversations, you'll be able to make this experience personal) meaning you can get to know their motivations for choosing to fundraising for you - often great PR stories can come of this.
---
PARTNERSHIP
We always work in partnership with our charities and corporate groups and we're proud of the number of long-standing clients we work with year on year. Your fundraising event is unique to you, as is your vision, objectives and supporter base and this always forms the basis of the challenge concepts we develop for you.
One of the areas we really enjoy is identifying the ways we can enable you to grow your event year on year, through the continuation of a theme or the development of a challenge portfolio to give variety and choice to your supporters. Every bespoke fundraising event will have your stamp on it, even if it's one of our existing events.
---
EXPERTISE - WE'VE GOT OVER 20 YEARS OF IT!
Your focus, energy and resources should be entirely on marketing your challenge and nurturing your supporters. Often this can be overshadowed when you are being pulled into the time consuming task of organising the logistics but, with Discover Adventure, your dedicated Account Manager will take this off your hands.
---
AND FINALLY…
By working with Discover Adventure you can be safe in the knowledge that any hitches or last minute changes will be dealt with by us and we're pretty awesome at devising solutions quickly and efficiently. We also hold all the third party insurance liabilities meaning that you have the relevant legal protections in place. Essentially, we will be there running your event and tying the whole thing together to create a smooth, seamless event.
What are you waiting for?
PHASE 1: CONCEPT DEVELOPMENT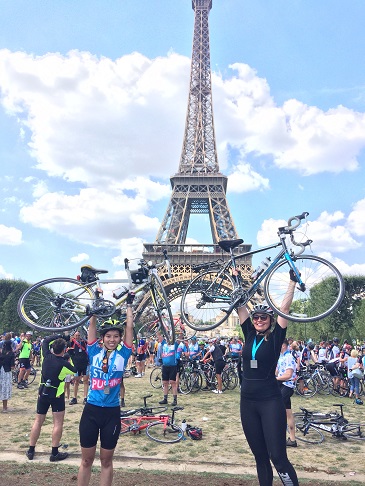 Off the peg or totally bespoke, together we will develop an event that will suit your supporter base – this is your event. Following your initial brief we'll develop a selection of itinerary proposals to send to you. This will be followed up by a consultation meeting at your offices, where we'll review the proposals together, refine the objectives and give you the opportunity to find out more about us.
---
PHASE 2: DEFINE AND REFINE
Time for the nitty-gritty. We'll finalise and agree itineraries, routes and costings and send you all the information and materials you'll need to nail the next step…
---
PHASE 3: PROMOTE AND RECRUIT
Getting your supporters on board. We'll support you with administration, marketing ideas and promotional materials to help you achieve your target group size.
---
PHASE 4: CHALLENGE DELIVERY
This is it! We'll deliver a safe, successful and memorable event leaving your supporters with a true sense of achievement tied to your charity - and more often than not, buzzing to do more!
---
PHASE 5: DEBRIEF AND REVIEW
Life-long supporter commitment starts here. Where will you take them next? Whether it's the growth and development of an annual signature event, or a portfolio of new offerings, we'll work with you to ensure challenge events are one of the most successful elements of your overall fundraising strategy.
---
PHASE 6: CREATION OF VISION...
...for the next event! We will take the time to listen to and understand your goals, vision and requirements based on what your objectives are for the year ahead. We'll then combine this with our analysis of trends in challenge events and get the ball rolling on the next challenge event for your charity.
---
…AND KEEP IN TOUCH!
Join us in person at our Charity Event Fundraising information sessions in London.
To get the ball rolling on your first Bespoke Challenge or to expand your event portfolio, get in touch via the link below;