We believe that going above and beyond to make a difference to the life of another and fulfilling a lifetime goal are things that everyone should have the opportunity to do.
Challenge events for charity enable your fundraisers to feel a sense of exhilaration, achievement, fulfilment and to even gain a fresh perspective on life. We're here to help you deliver that, so in turn your charity can support more people, projects and causes each year from funds raised through challenge events.
OPEN CHALLENGES
We have the broadest range of open challenges available for fundraisers. These challenges are designed, run and promoted by us. Any individual (over the age of 18) can participate and fundraise for a UK registered charity. Our team manages these challenges end to end - from design to participant recruitment, delivery and debrief. All you need to do is promote the challenge(s) across your marketing channels in order to highlight the opportunity to your supporter network.
FIND OUT MORE ABOUT PROMOTING OPEN CHALLENGES HERE
PROMOTE THE MARATHON WALK LONDON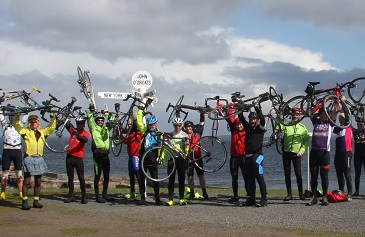 BESPOKE CHALLENGES
Challenges tailored to your cause and your supporter network.
Are you looking to put the spotlight on a specific project? Or unite your supporters in a collective fundraising effort? Bespoke challenges are events that are run specifically for your charity, tailored to your unique requirements and end goals. Utilising our combined expertise as global challenge organisers and the depth of understanding you have of your supporters, we can design a challenge that will deliver an impressive return on investment by way of funds raised for your organisation.
All you will need to is to promote the challenge to your supporters.