The safety of our participants, leaders and crew will always be our priority. We take a rigorous approach with the health and safety and our challenges are always delivered within the safest possible environment.
OFFICE SUPPORT
A safe trip begins from the moment we start dreaming up a new itinerary. When putting a challenge together, there are numerous elements to consider, from the destination, time of year, activity, weather, group size, support, and many more. We've been planning challenges for 30 years, so you can be assured that every trip has been considered from all safety angles by our highly experienced office team.
If you have any questions in the run up to your challenge, get in touch – there is always someone in the office who has been on the challenge previously, and they can talk from lived experience.
During the challenge, the in-country crew will have access to our 24-hour emergency line, operational 7 days a week. Friends and family can also use this line of communication – should any unforeseen circumstances arise during the challenge, there will always be someone on hand from our UK-based office who can assist when required.
LEADERS AND CREW
All Discover Adventure leaders and crew are selected for their experience, skills, and knowledge. They have travelled in remote areas of the world, worked with teams from different cultures and have a huge amount of personal travel experience. On top of all of that, they also have a rare ability to inspire, support and lead individuals and groups of all ages and backgrounds.
We don't use volunteers on any of our trips and all our challenges have a high crew:participant ratio, so you will always be fully supported by an experienced team.
Find out more about our leaders and crew.
LOCAL CREW AND OPERATORS
Local knowledge on overseas expeditions is invaluable. We are very proud to work alongside English-speaking guides from destinations across the globe – some of them have been working with us for decades!

Our local guides tend to stay with the group for the duration of the challenge, providing invaluable insight into the local area, culture, language, history and food!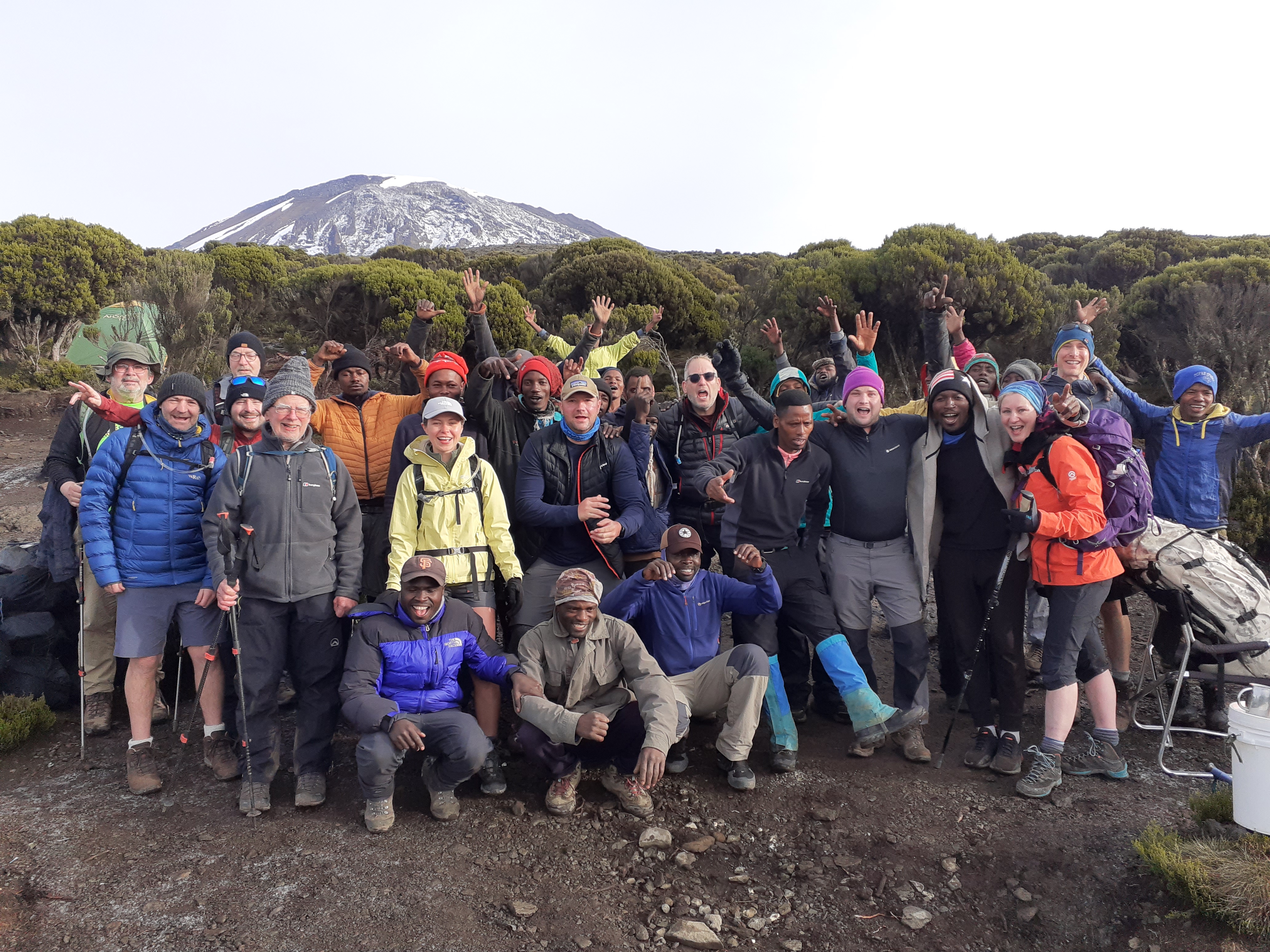 MEDICAL SUPPORT
All our leaders are fully qualified in expedition first aid, the crew hold qualifications in emergency first aid, and all travel with a comprehensive medical kit. In addition, most of our trips will also have a UK medic on the team, experienced in working at altitude and providing medical support within remote locations. Additionally, all our medics have a great passion for the outdoors and adventure and therefore will be able to both relate and support you on your challenge.
Find out more about our Medics.
RISK ASSESSMENTS AND RECCES
Our risk assessments are reviewed and updated on an ongoing basis and following every trip or recce. We keep abreast of any changes to the Foreign and Commonwealth Office advice for destination updates.
Our comprehensive assessments are both destination and activity specific. Should a trip include a visit to a destination we have not previously operated in, an experienced challenge leader will undertake a recce, checking the route, accommodation and meeting with local operators who will be involved with the delivery of the trip.
Our risk assessments do not stop once the trip departs. Experienced leaders and crew will deliver daily briefings to the group and are able to divert the group should any unforeseen circumstances occur.