TAKE ONLY PHOTOS, LEAVE ONLY FOOTPRINTS
We really believe that. We care and we know you do too but we know we aren't perfect, and we imagine that you might not be either. But whether we're thousands of miles apart or living next door, we share this blue and green planet and we want to make sure that what we do whilst we are living on it, benefits future generations of all species for years to come - human, animal, plant or otherwise!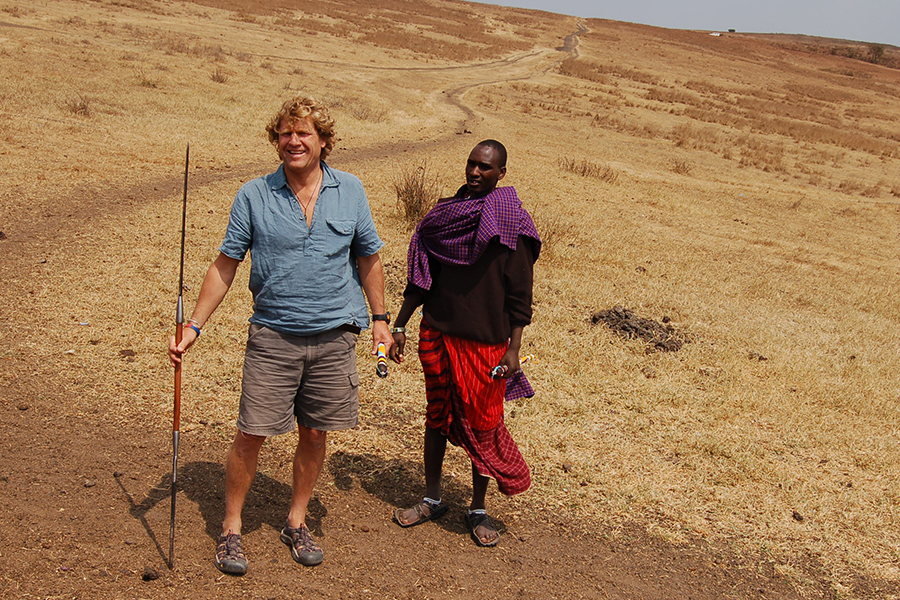 We are really thrilled to be working on so many forward-thinking projects to help enhance the sustainability of our challenges, changing the way we encourage people to travel with us and helping the people and land we come into contact with around the world. Even on a smaller scale, seeing what can be achieved right here in the UK at DA HQ. Responsible travel is central to DA's identity and the team and business' core beliefs, so we will not only continue, but work harder to reach new levels of sustainability. Now, more than ever, it is vital for the travel industry to do their bit in the fight for our planet and Discover Adventure are absolutely going to be a part of this.
In recent years, the world's attention has deservedly turned to the environment, sustainability and being green. More and more travel companies are under the spotlight to do more, be better and explain what they are doing to combat their contributions to the problem.

We fully support this. We're a company made up of people genuinely passionate about the outdoors, the world we live in and everything that lives on it. Sustainable tourism has always been a core part of what we do. This isn't just a line to us, it's a lifestyle. As a consequence, we haven't really shouted much about it.

As that spotlight intensifies, we're all feeling the pressure, as individuals and as a company. Since DA first began, we have consistently considered local operators in the communities we visit to ensure we are contributing to local economies. We've fought to limit single-use plastic on trips around the globe. We've long donated to a range of causes, which have aided projects that benefit the locations we visit around the world. Looking after our planet is, and will always be, at the forefront of our travel plans, and as the importance of sustainability is more urgent than ever before, it is our mission to do everything we can to protect our planet.

Understandably there is a hefty amount of cynicism around companies that come out claiming to be "more green" than their competitors. Team DA are the first to raise an eyebrow when we see an email like this land in our inbox. We don't want to be a part of this greenwashing phenomenon and aren't making any bold promises or claims because it isn't as simple as that. This isn't a marketing message for us, it's one of our core principles, and we can substantiate it.
Current Projects
Though we're always working on lots of different projects across all of our trips and within the business, we are pledging to focus currently on the following: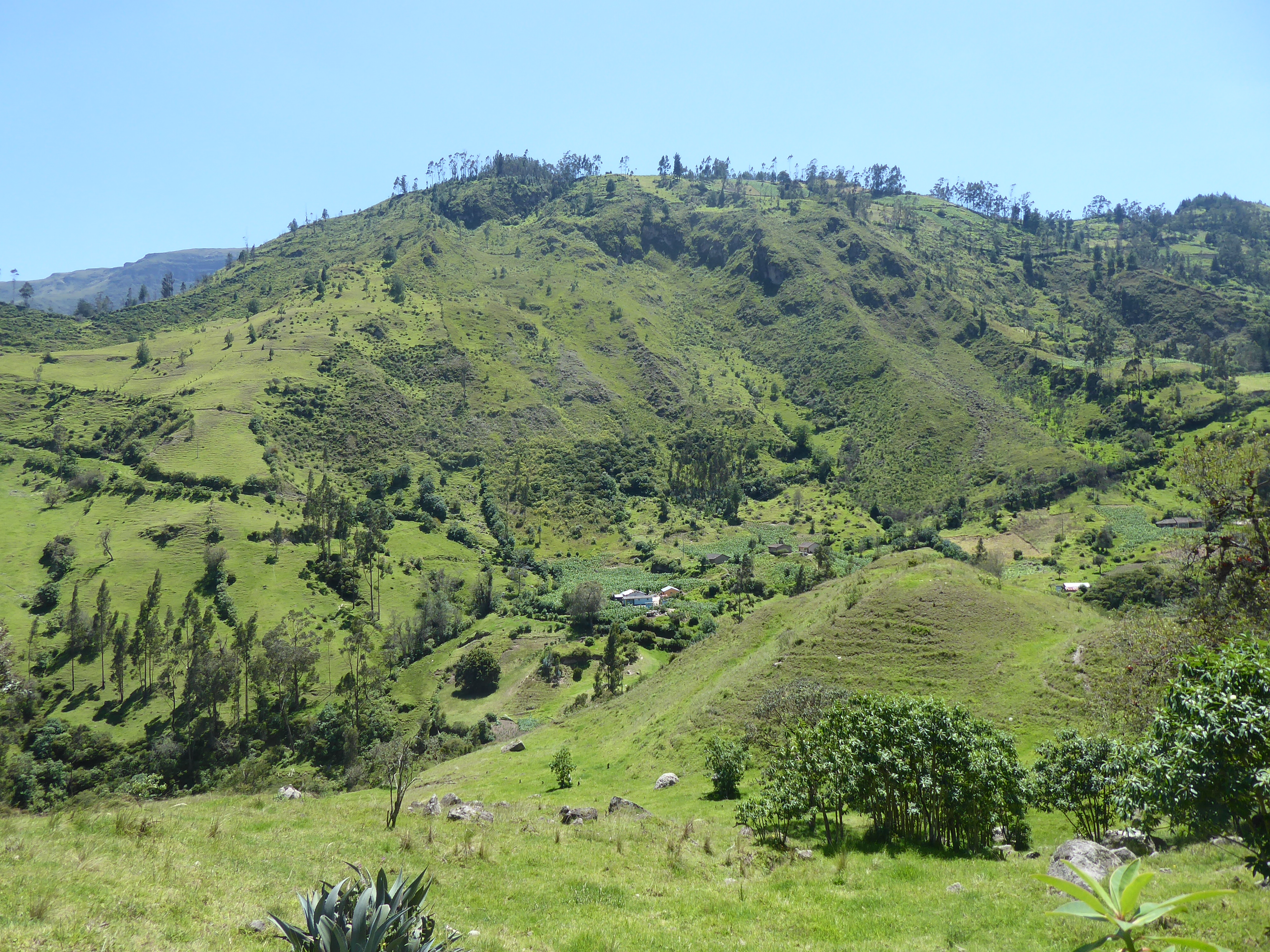 Discover Adventure are pledging to help protect threatened habitat via the World Land Trust's 'Buy an Acre' Project. This is a core part of our sustainability plan.
This project aims to defend vulnerable habitat, protect wildlife, save endangered species, tackle climate change and safeguard some of the world's remaining wilderness. This scheme, fully-supported by WLT Patron Sir David Attenborough, has created protected reserves all over the world in places such as Ecuador, Mexico and Argentina. Since 1989, the World Land Trust has funded the purchase of more than 774,000 acres of tropical forests and critical habitats that would have otherwise been lost to deforestation.
As we all know, healthy forests are the lungs of our planet. Forests remove carbon from the atmosphere and lock it away, so protecting these landscapes is a crucial way of tackling climate change head-on. But habitat loss is the greatest threat facing wildlife worldwide. Preserving these habitats helps to save whole ecosystems; the World Land Trust targets areas with high biodiversity; home to threatened wildlife like the jaguar. Protecting these areas defends all species from the yet-to-be-discovered reptile to the less glamorous fungi. The World Land Trust believes protecting land, acre by acre, is the best action to ensure a future for wildlife.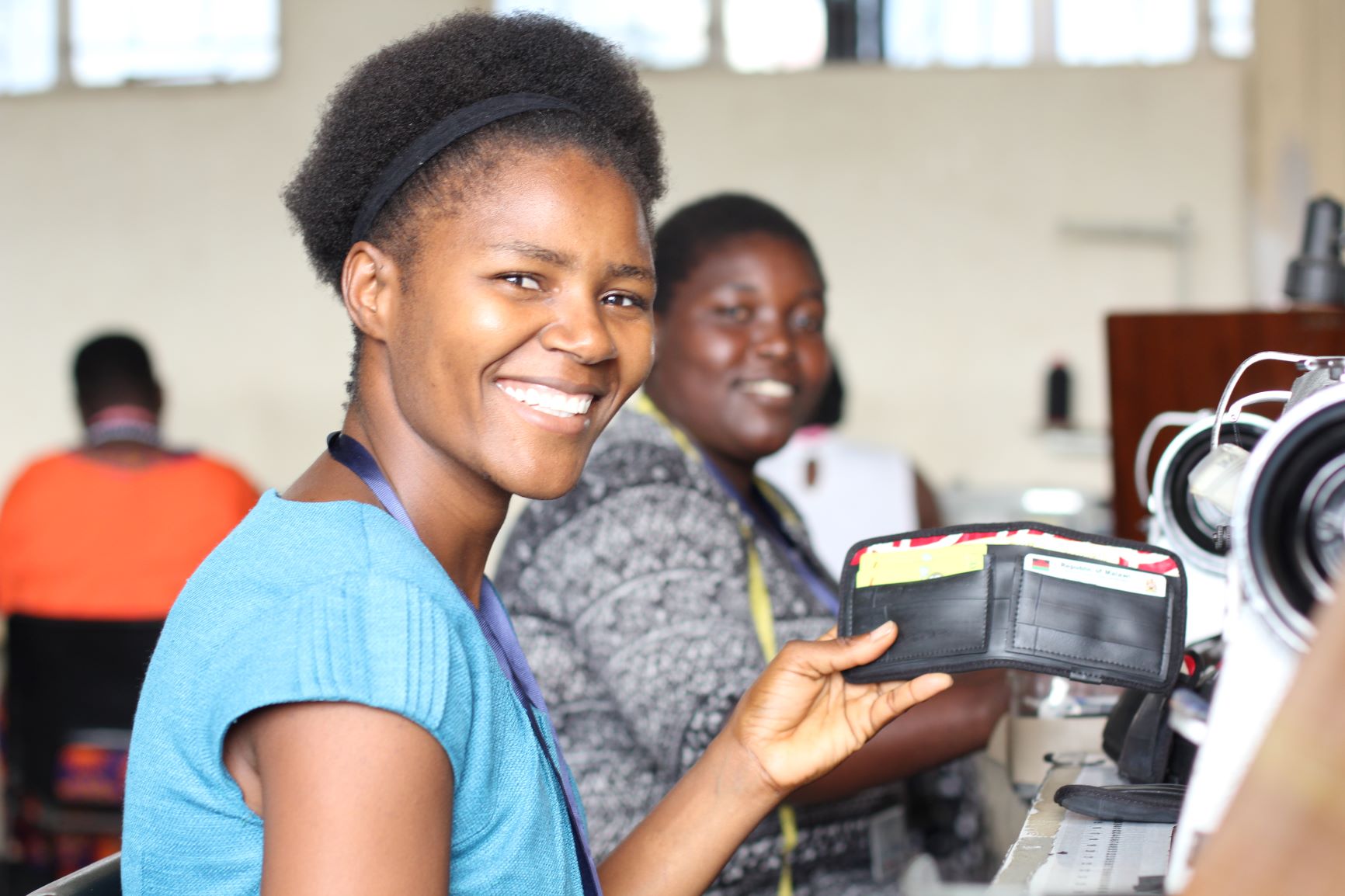 Their mission is to save every single inner tube in the UK from going to landfill.
Cycle of Good is helping to end poverty in one of the poorest communities in the world.
"We collect waste inner tubes and other products, ship them in our containers to Malawi and we give them to our team of Malawian tailors who carefully craft useful and beautiful items. We also carefully source other Malawian made items, especially when they are made from recycled and sustainable materials. We ship all these amazing products back to the UK where we sell them."
Discover Adventure collect all waste inner tubes on our cycle trips, and acts as a local collection point. We send these tubes to Cycle of Good to save them from going into landfill.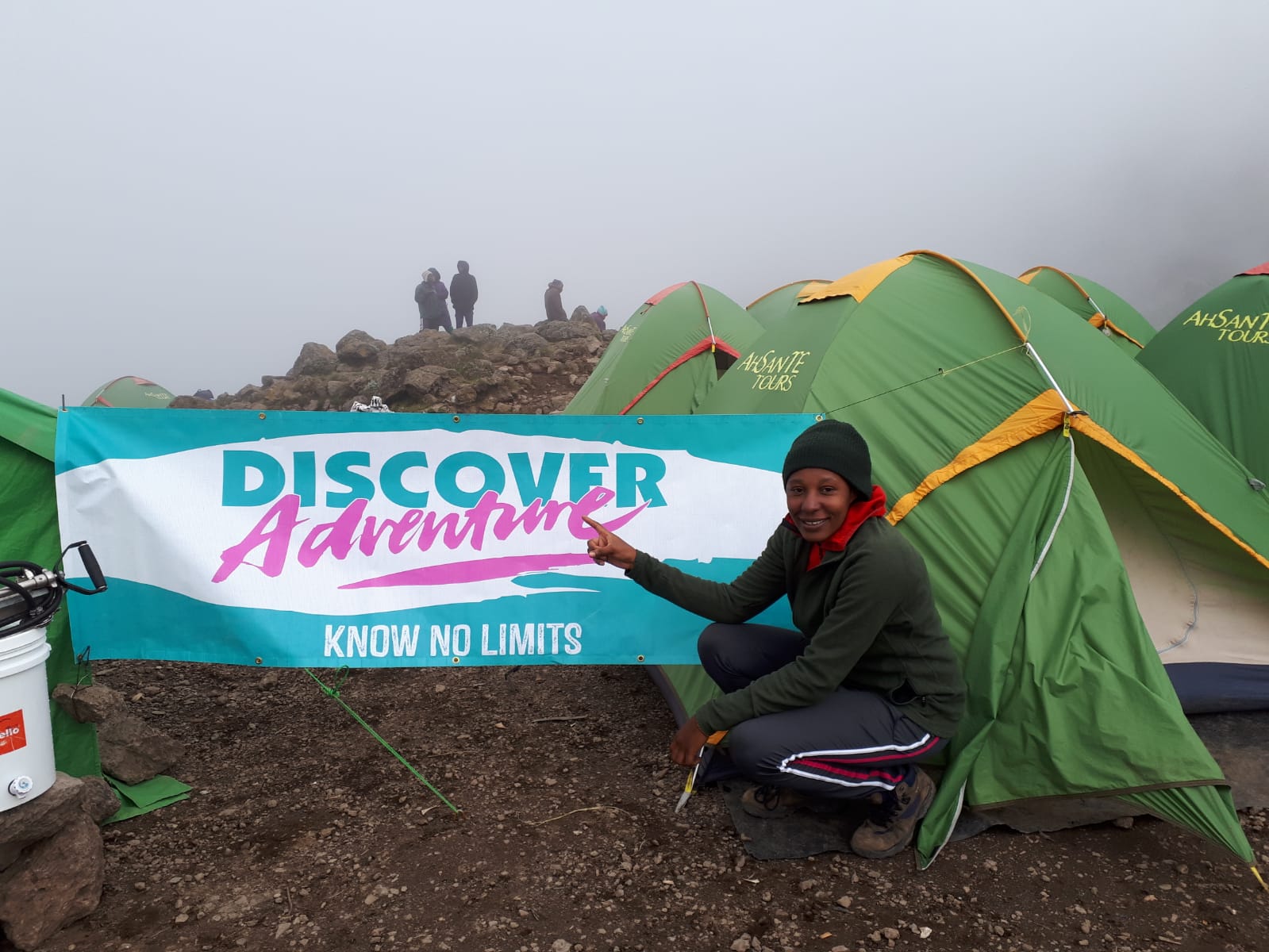 Training Tanzanian Guides
Each year, since 2018, we've been committed to funding places at the Udzungwa Mountain College Trust, for two Tanzanian porters (one female and one male) on our Kilimanjaro Treks to receive a recognised qualification in Tour Guiding and Wildlife Management. Based on recommendations from our local partner in Tanzania, we choose porters who show dedication, eagerness and promise. A Tour Guiding and Wildlife Management qualification enables students to gain respected and regular employment and help them to contribute actively to sustainable tourism within their country. The Udzungwa Mountain College Trust is supported by local tour companies, and actively promotes eco-tourism and conservation. To date, along with donations from our clients and participants, we've funded 5 guides to complete their studies. This year, the two guides we are funding, Amos and Elineka, have both made really good progress.
"[…] we have the great pleasure to write you email sharing our happiness from our heart that are attributed with the support of learning we get it from you, we want to let you know we are doing very well with our studies and we have to attend college all days […]"
With the support of our clients and participants, we'd like to provide training for many more young guides to gain this qualification each year.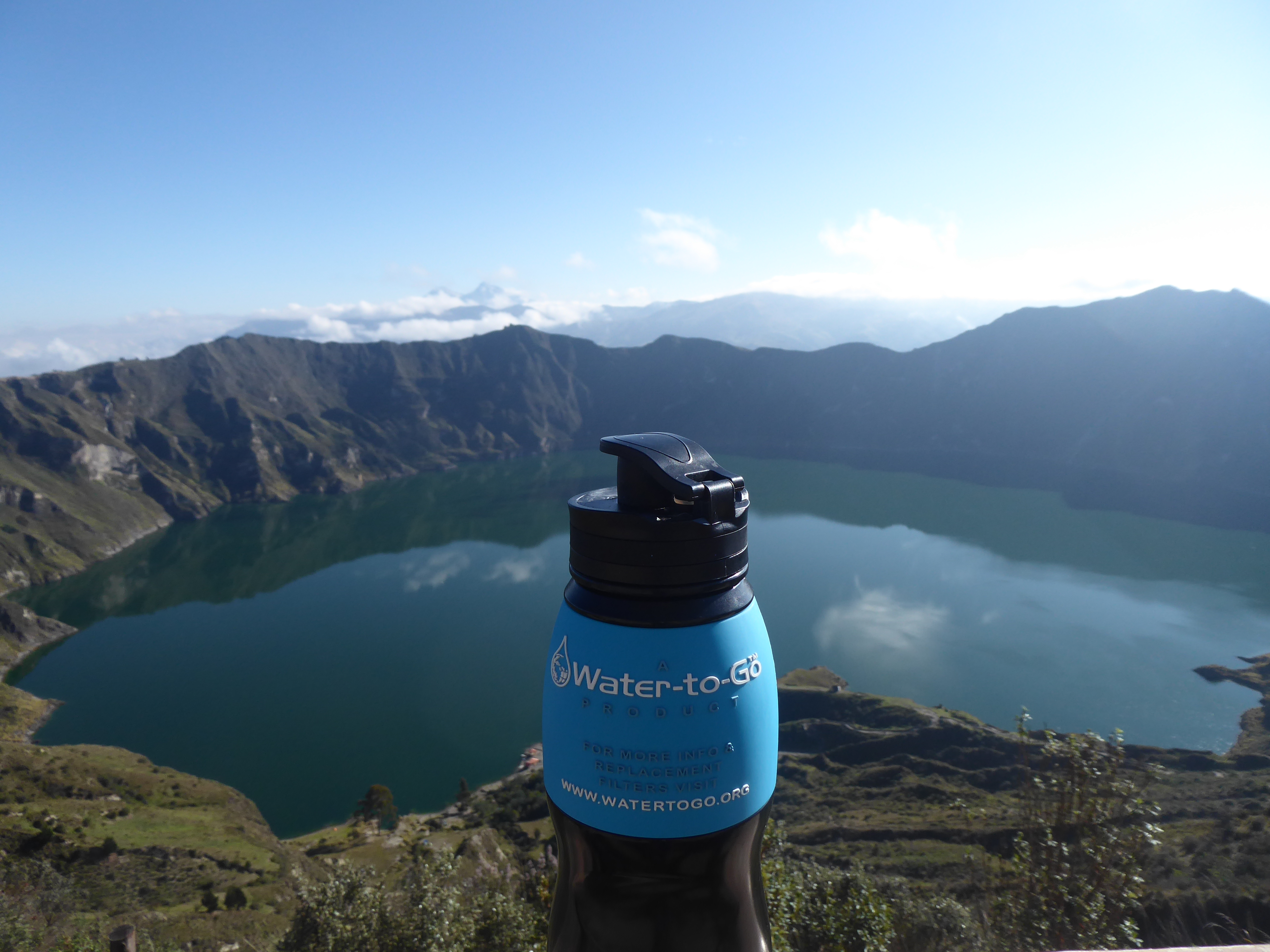 Water-to-Go's mission is to PROTECT.
Protect their customers' health by offering safe, clean water anywhere in the world, and protect our planet by providing an environmentally friendly, reusable alternative to single-use plastic water bottles.
"Our technology is simple and easy to use, and with the correct distribution, we can help counter the impact on some of the world's most horrific water-borne diseases. While fulfilling this aim, we can help minimise the damage done to the environment from single-use plastic bottles."
Water-to-Go works with organisations, like us, that share their aims, and together they want us to change the world, one bottle, one person at a time. We're continuing to aim to reduce our plastic footprint, and we even get a little donation boost to our projects with every bottle purchased using the DA code. Water-to-Go bottles ensure our clients travel responsibly and enjoy their adventure without the need for single-use plastic.
If you are interested and would like to purchase a bottle, use this link:
https://watertogo.eu/partnerships/discoveradventure/
Don't forget to use your Discover Aventure discount code
DA15
.
WE DECLARE A CLIMATE EMERGENCY
This might seem like a bold statement, but it's true. Tourism accounts for 8% of global greenhouse emissions, with air travel being a significant contributor. But we are different, and trying hard to be better. We recognise we're a part of the problem – but know that we can be part of the solution. Therefore, we have signed up to Tourism Declares. We're declaring a climate emergency alongside many other tourism businesses, organisations and individuals. Together we are committing to take purposeful action to reduce our carbon emissions. As a group, we pledge to the following five steps:

Develop a 'Climate Emergency Plan' within the next 12 months, which sets out our intentions to reduce carbon emissions over the next decade.

Share an initial public declaration of our 'Climate Emergency Plan', and update on progress each year.

Accept current IPCC advice stating the need to cut global carbon emissions to 55% below 2017 levels by 2030 in order to keep the planet within 1.5 degrees of warming. We'll ensure our 'Climate Emergency Plan' represents actions designed to achieve this as a minimum, through delivering transparent, measurable and increasing reductions in the total carbon emissions per customer arising from our operations and the travel services sold by us.

Encourage our suppliers and partners to make the same declaration; sharing best practice amongst peers, and actively participate in the Tourism Declares community

Advocate for change. We recognise the need for system change across the industry and call for urgent regulatory action to accelerate the transition towards zero-carbon air travel.
We hope that it's clear that our planet, the places we visit, the people, flora and fauna are of high importance to Discover Adventure. It is our responsibility to educate, protect and preserve this incredible world for future generations and future adventurers. The changes happening in the world around us are devastating, and we don't want to separate ourselves as a business, or an industry, from the problem.

We commit to looking the difficult in the eye and pushing forward for change.

We stand alongside our Tourism Declares co-signators to say we are not perfect but are working our hardest to address any areas of weakness. We will be held accountable, learn from one another and take responsibility.

Please consider also declaring at www.tourismdeclares.com, and follow on @tourismdeclares on Twitter, Facebook or Linkedin
We have always believed that a fundraising challenge is one of the most worthwhile trips a person can choose to take. Any trip worth running should be sustainable in every sense of the word. We will continue to evolve and grow our sustainability plans, pledges and commitments. If you have any questions or ideas about the future, then we want to hear from you.
30 Years of Sustainability
Some of the key sustainability milestones in our 30 year history